Free Service Call with Completed Repairs
Top-rate appliance repair services
Full licensing, bonding, and insurance
Free service calls on completed repairs
Parts and labor warranties (inquire for details)
Service for rental properties and property managers
Household appliances are wonderful when they're working the way they should be. They bring comfort and convenience to every aspect of your life, from cooking and storing your food to washing and drying your clothes to heating your water and air. But what happens when one of these modern wonders you take for granted decides to up and quit? Well, if you're like most busy homeowners today, you ask around, run an online search, and do anything else you can think of to locate a local appliance repair service equipped to handle the job. That's where we come in. We're Osceola Refrigeration & Major Appliance Service, Inc. and we've been coming to the rescue of harried homeowners throughout the Kissimmee and Orlando areas for more than 35 years. When you're in a crunch for a crack team of appliance repair technicians, direct your call or e-mail to our pros! We bring you: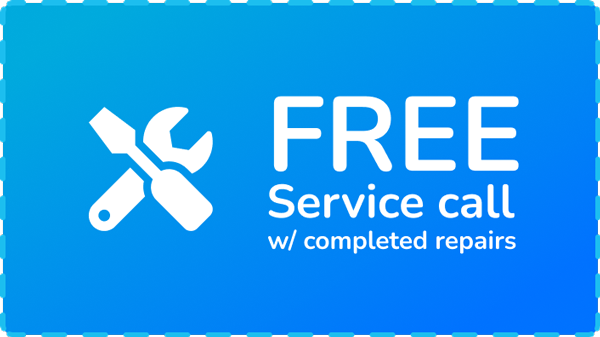 Located in nearby St. Cloud, our family-owned refrigeration and appliance repair business is the one to count on when chaos from a broken-down home appliance ensues. We service all makes and models of major residential appliances across Osceola and Orange Counties, restoring harmony to households not just in the larger cities of Kissimmee and Orlando, but also in the neighboring communities of Clermont, Davenport, Haines City, and Poinciana. So whether your washer is leaking, your central air system is failing, or your dishwasher has died, our dedicated crew of master technicians will have you back on the path to whole-house appliance performance in no time. From refrigerator repair to air conditioner repair to water heater service, our professionals can help when you need home appliance troubles resolved. Call now to get started on your appliance repair service today!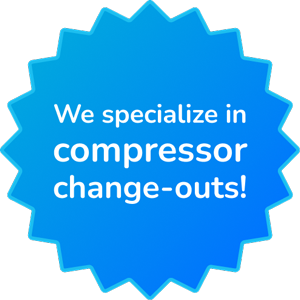 For area property managers, Osceola Refrigeration & Major Appliance Service, Inc., is an especially beneficial and economical choice for your appliance repair company. We cater to the needs of northern Florida's rental management firms, with significant service discounts on your short-term vacation rentals as well as other properties under your management. We also offer unbeatable pricing for homeowners on air conditioning installation, perfect for the Sunshine State's hot and humid climate. Simply show us your appliance repair estimates from two other licensed and insured businesses, and we promise to either complete your repair for less or hand over a check for $100. That's a pledge no property owner in this day and age can afford to pass up.
So don't panic when one of your household appliances goes on the blink or your home needs emergency air conditioner repair. Just call or e-mail Osceola Refrigeration & Major Appliance Service, Inc., for the kind of prompt and professional customer care that can only come from more than three decades of hands-on experience. We're standing by to help whether you need major refrigerator repair or minor adjustments to return your dishwasher or dryer to peak operation.
For your added convenience and peace of mind, Osceola Refrigeration & Major Appliance Service, Inc., is fully licensed, bonded, and insured. Additionally, our service call fee is free when you hire us to complete your repair, and our appliance repairs are backed by various parts and labor guarantees (inquire for details on your specific project).
Limited after-hours emergency services are available for regular customers.